Air Guitar World Championships
23.–25.8.2023 Oulu, Finland
Workshops, workouts, fabulous shows – our amazing air guitarists are able to raise the roof and bring out the best in everyone at all occasions – be it work welfare, client events, seminars etc. worldwide, year round. Our air guitarists are available for virtual gigs! Contact: pia@oulunjuhlaviikot.fi, or fill in the form below.
Freedom of expression and surrender to music are an unbeatable combination. The joy of air guitar playing is not limited to official competition events or private gigs thrown at homes.
The world's best air guitarists perform around the world and appear in the marketing of our partners. Many of them have a background in acting, music or dance through studies and work experience.
They have performed e.g. in the Kazakhstan World Expo, the dunes of Qatar, Helsinki Travel Expo and several festivals and business events on many continents. The longest spell was a one-month gig endeavor in China.
The performances of our air guitarists are planned by taking into account i.a. the nature of the event, the venue and the audience. A spellbinding show, a participatory workshop during a day of recreation, a seminar speech on self-expression – you name it, we'll bring it!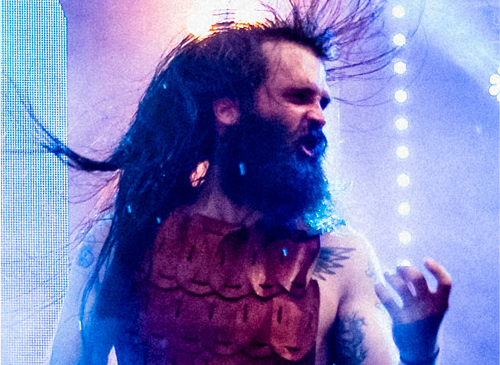 Nordic Thunder
Justin Howard
Chicago, USA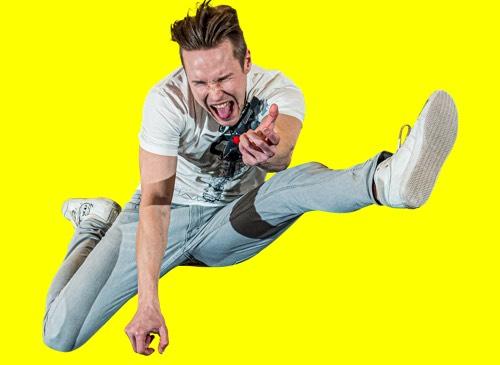 Black Raven
Markus Vainionpää
Oulu, Finland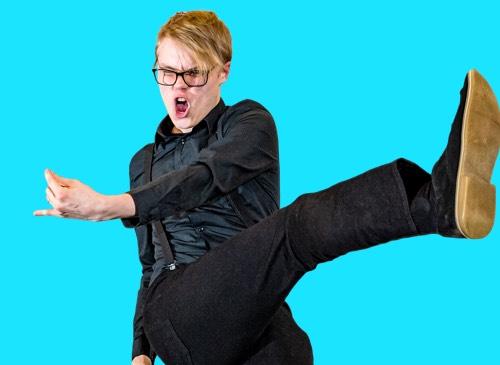 Aapo Rautio
Aapo Rautio
Oulu, Finland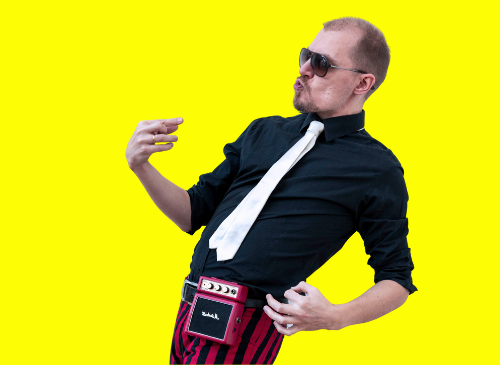 Oulun oma poika
Eero Ojala
Helsinki, Finland
Contact us for more info!
We offer our partners with memorable opportunities and guarantee unforgettable atmosphere.
Tilaa uutiskirjeemme
Englanninkielinen uutiskirje lähetetään noin kerran kuussa.
Voit peruuttaa uutiskirjetilauksesi milloin tahansa jokaisen uutiskirjeemme lopussa olevasta linkistä. Lisätietoa henkilötietojen käsittelystä ja tietosuojasta löydät verkkosivuiltamme.