Air Guitar World Championships
23.–25.8.2023 Oulu, Finland
Workshops, workouts, fabulous shows – our amazing air guitarists are able to raise the roof and bring out the best in everyone at all occasions – be it work welfare, client events, seminars etc. worldwide, year round. Our air guitarists are available for virtual gigs! Contact: pia@oulunjuhlaviikot.fi, or fill in the form below.
Freedom of expression and surrender to music are an unbeatable combination. The joy of air guitar playing is not limited to official competition events or private gigs thrown at homes.
The world's best air guitarists perform around the world and appear in the marketing of our partners. Many of them have a background in acting, music or dance through studies and work experience.
They have performed e.g. in the Kazakhstan World Expo, the dunes of Qatar, Helsinki Travel Expo and several festivals and business events on many continents. The longest spell was a one-month gig endeavor in China.
The performances of our air guitarists are planned by taking into account i.a. the nature of the event, the venue and the audience. A spellbinding show, a participatory workshop during a day of recreation, a seminar speech on self-expression – you name it, we'll bring it!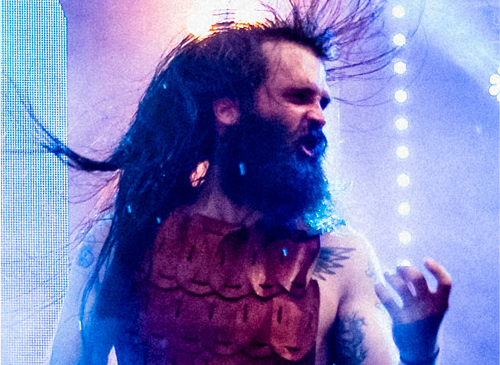 Nordic Thunder
Justin Howard
Chicago, USA
A true air guitar legend, Justin "Nordic Thunder" Howard is a world champion who has travelled the world performing his invisible axe for tens of thousands of people from the Arctic Circle to the dunes of Qatar. In 2021, he was chosen as the Champion of Champions among all the previous air guitar world champions.
Opening for acts such as Andrew W.K. and Kool & The Gang, Mr. Thunder has also conducted workshops in children's classrooms, participated in music therapy sessions with disabled children, and has given numerous lectures around the world where he speaks passionately about using air guitar as a tool to cultivate world peace.
Mr. Thunder has also represented major brands globally, the biggest being Dr Pepper. He also makes an exceptional host and recently he has hosted the Air Guitar World Championships Finals.
Don't be fooled by his barbaric looking appearance, Nordic Thunder is a giant teddy bear full of love!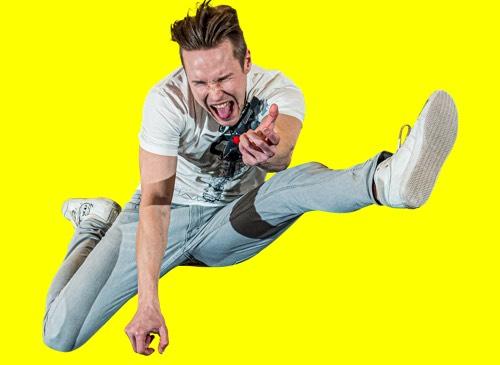 Black Raven
Markus Vainionpää
Oulu, Finland
Markus "Black Raven" Vainionpää is the best known Finnish air guitarist and the World Champion from 2000. Black Raven has been performing also abroad, including a month-long China tour!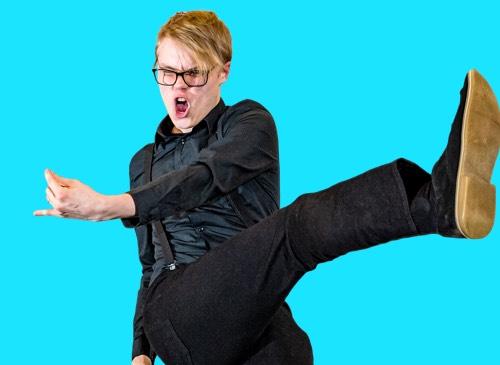 Aapo Rautio
Aapo Rautio
Oulu, Finland
Previously known as Little Angus, Aapo Rautio has been a part of the World of Air Guitar since the age of 10. From gritty riffs to progressive solos, Aapo's air guitaring style can be whatever it's needed to be!
Previous works include attending the Dark Horses and World Final in 2010 and 2018 and having performed to all kinds of audiences from dozens to thousands. Aapo has become nationally well-known in Finland due to his jaw dropping performance in TalentSuomi (Finlnad's Got Talent) TV program.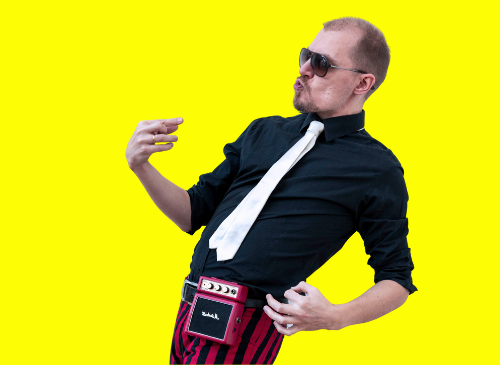 Oulun oma poika
Eero Ojala
Helsinki, Finland
Eero "Oulu's Own Son" Ojala is a five-time world finalist and a Finnish national champion from 2010. He started his career already in 2004 and since then he has ridden his enthusiastic air guitar in various places, such as Shanghai World Expo, Japanese and Swedish television and many marvellous events from tiny birthday parties to huge corporation venues. Eero is a creative performer who can travel smoothly between different genres from flamenco to classic rock via deepest heavy metal. His heart beats to world peace in every beat of the music he plays to!
Contact us for more info!
We offer our partners with memorable opportunities and guarantee unforgettable atmosphere.
Tilaa uutiskirjeemme
Englanninkielinen uutiskirje lähetetään noin kerran kuussa.
Voit peruuttaa uutiskirjetilauksesi milloin tahansa jokaisen uutiskirjeemme lopussa olevasta linkistä. Lisätietoa henkilötietojen käsittelystä ja tietosuojasta löydät verkkosivuiltamme.