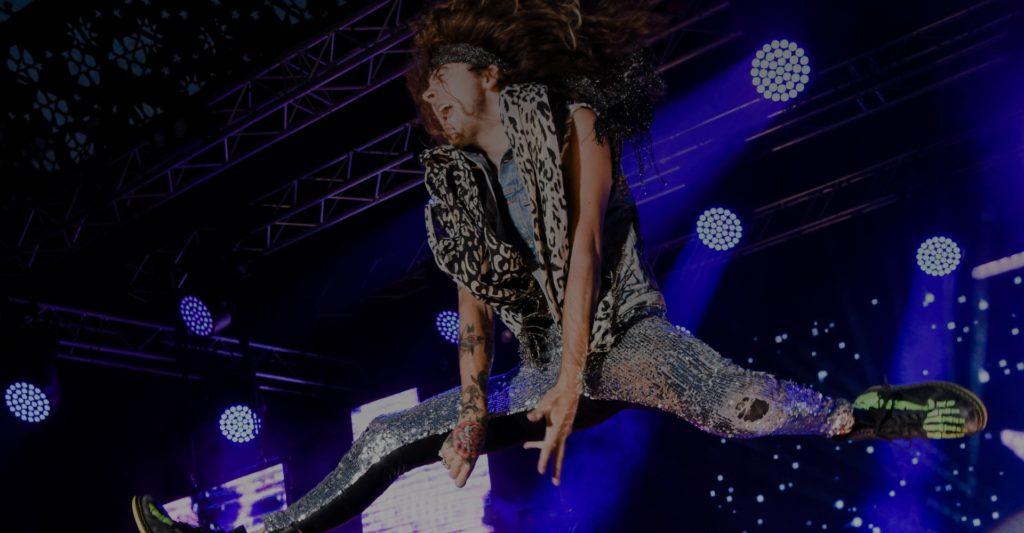 Keikkamyynti
Air Guitar World Championships
21.-23.8.2024 Oulu, Finland
Air Guitarists for Rent
Workshops, workouts, fabulous shows – our amazing air guitarists are able to raise the roof and bring out the best in everyone at all occasions – be it work welfare, client events, seminars etc. worldwide, year round. Our air guitarists are available for virtual gigs! Contact: pia@oulunjuhlaviikot.fi, or fill in the form below.
Freedom of expression and surrender to music are an unbeatable combination. The joy of air guitar playing is not limited to official competition events or private gigs thrown at homes.
The world's best air guitarists perform around the world and appear in the marketing of our partners. Many of them have a background in acting, music or dance through studies and work experience.
They have performed e.g. in the Kazakhstan World Expo, the dunes of Qatar, Helsinki Travel Expo and several festivals and business events on many continents. The longest spell was a one-month gig endeavor in China.
The performances of our air guitarists are planned by taking into account i.a. the nature of the event, the venue and the audience. A spellbinding show, a participatory workshop during a day of recreation, a seminar speech on self-expression – you name it, we'll bring it!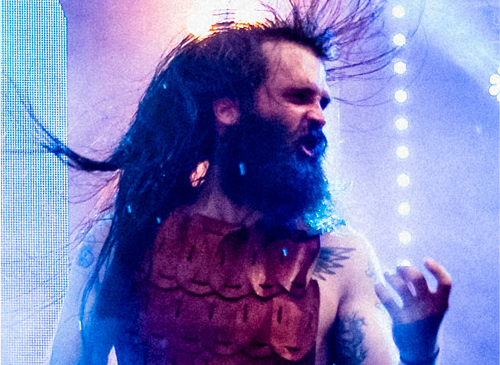 Nordic Thunder
Justin Howard
Chicago, USA
Nordic Thunder
Justin Howard
Chicago, USA
Justin "Nordic Thunder" Howard on kaikkien rakastama ilmakitaraideologian suurlähettiläs. Legendaarisen hyväsydäminen Nordic Thunder on esiintynyt ympäri maailmaa ja viihdyttänyt kymmeniä tuhansia ihmisiä vauvoista vanhuksiin sekä soittanut mm. bilerockin pormestarin Andrew W.K.:n kanssa.
Nordic Thunder on Ilmakitaransoiton MM-kisojen voittaja vuodelta 2012 ja hänet valittiin kaikkien aikojen ilmakitaristiksi (Champion of Champion) vuonna 2021.
Esiintymisten ohella Nordic Thunder on nähty suurten brändien, mm. Dr Pepperin, mainoskasvona. Ronskista ulkoasustaan huolimatta Nordic Thunder on helposti lähestyttävä ja kertakaikkisen hurmaava tyyppi!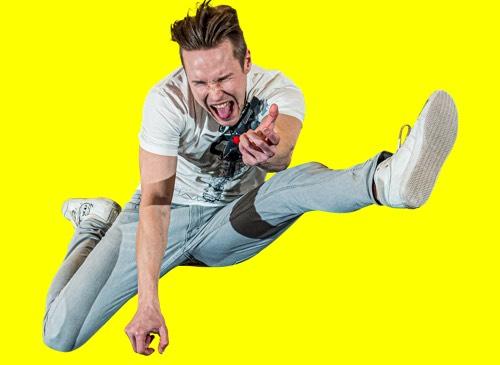 Black Raven
Markus Vainionpää
Oulu, Finland
Black Raven
Markus Vainionpää
Oulu, Finland
Markus "Black Raven" Vainionpää on tunnetuin suomalainen ilmakitaristi ja vuoden 2000 maailmanmestari – ja samalla viimeisin kisan kotitantereelta.
Black Ravenin esiintymisistä ei energiaa puutu. Uimahyppyjäkin harrastanut metallimusiikkifani heittäytyy ennakkoluulottomasti mihin tahansa tilanteeseen. Black Raven on esiintynyt kotimaan lisäksi ulkomailla, mm. Kiinassa kokonaisen kuukauden ajan!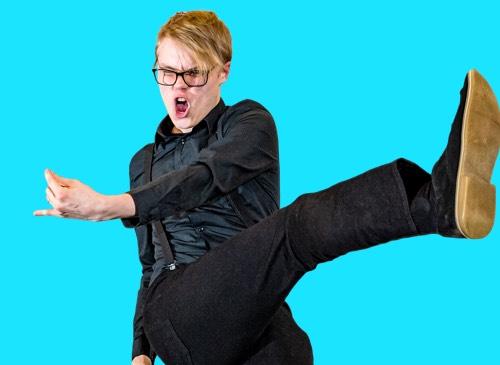 Aapo Rautio
Aapo Rautio
Oulu, Finland
Aapo Rautio
Aapo Rautio
Oulu, Finland
Aapo Rautio, aiemmin tunnettu nimellä "Little Angus", liittyi ilmakitaraperheeseen 10-vuotiaana. Aapo on kisannut Ilmakitaransoiton MM-finaalissa vuonna 2010 sekä Mustien Hevosten karsinnassa vuosina 2010 ja 2018.
Tälle nuoruuden intoa puhkuvalle energiapakkaukselle on kertynyt kokemusta kaikenkokoisille ja -näköisille yleisöille esiintymisestä. Aapon soittotyyli vaihtelee riffeistä progressiivisiin sooloihin. Aapo on noussut kansallisesti tunnetuksi leuat loksauttavalla esityksellään TalentSuomi-ohjelmassa.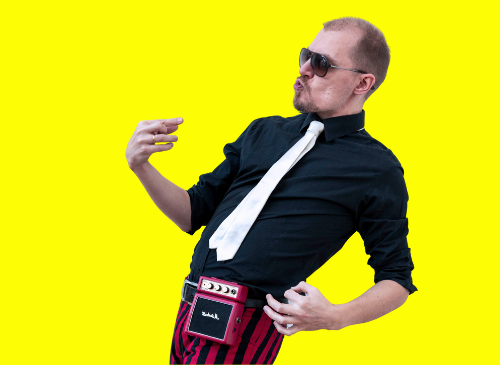 Oulun Oma Poika
Eero Ojala
Helsinki, Finland
Oulun Oma Poika
Eero Ojala
Helsinki, Finland
Eero "Oulun oma poika" Ojala on ratsastanut ilmakitarallaan virallisesti jo vuodesta 2004 alkaen, jolloin hän aloitti MM-kisaurakkansa. Eero on viisinkertainen MM-finalisti, vuoden 2010 suomenmestari ja vieraillut ilmakitarallaan mm. Shanghain maailmannäyttelyssä, Japanin ja Ruotsin televisiossa sekä lukuisissa yritystilaisuuksissa. Eeron tavaramerkkejä ovat luovat ja monipuoliset tyylilajikokeilut flamencosta tummimman metallin kautta rock-klassikoihin, kroppansa likoon laittaminen ja täydellä sydämellä maailman rauhan puolesta soittaminen!
Contact us for more info!
"*" indicates required fields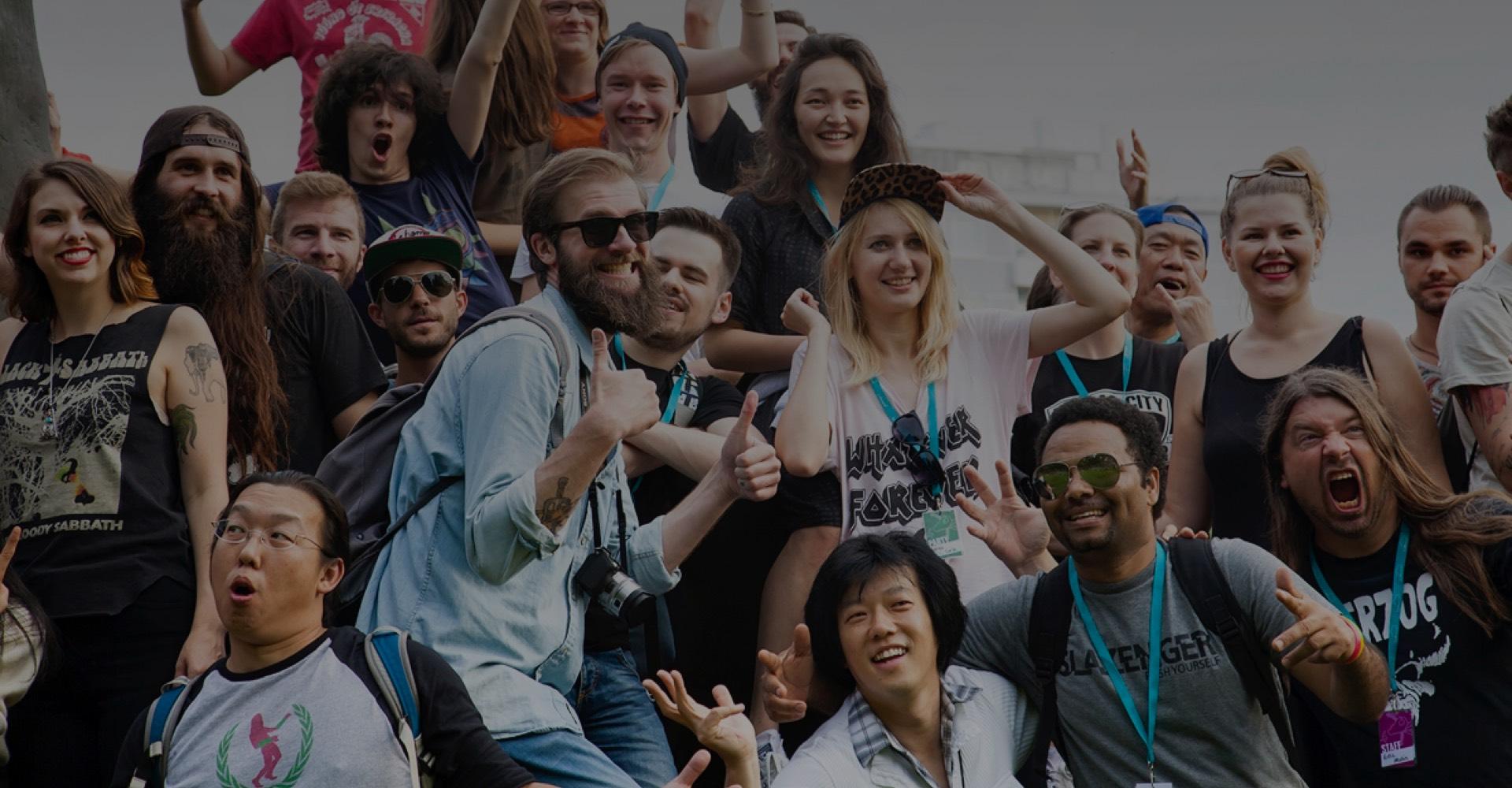 Match Made In Air
We offer our partners with memorable opportunities and guarantee unforgettable atmosphere.