Air Guitar World Championships
24.–26.8.2022 Oulu, Finland
Rockin' in the Free World
Contestants around the world put their best on stage shamelessly with their invisible instruments. This phenomenon promoting world peace with a smile has inspired both filmmakers and doctorate researchers. You can't hold a gun while you play the air guitar.
The Air Guitar World Championships has been arranged in Oulu since 1996. Welcome aboard!
We have developed a new, virtual air guitar product together with the world's top air guitarists. Air Guitar Party at Home is a virtual party concept and a feel-good experience for groups of all sizes. In addition to learning air guitar moves under the guidance of Air...
read more
Air Guitar World Championships is an internationally registered trademark. Licensed national competitions are held in various countries around the world.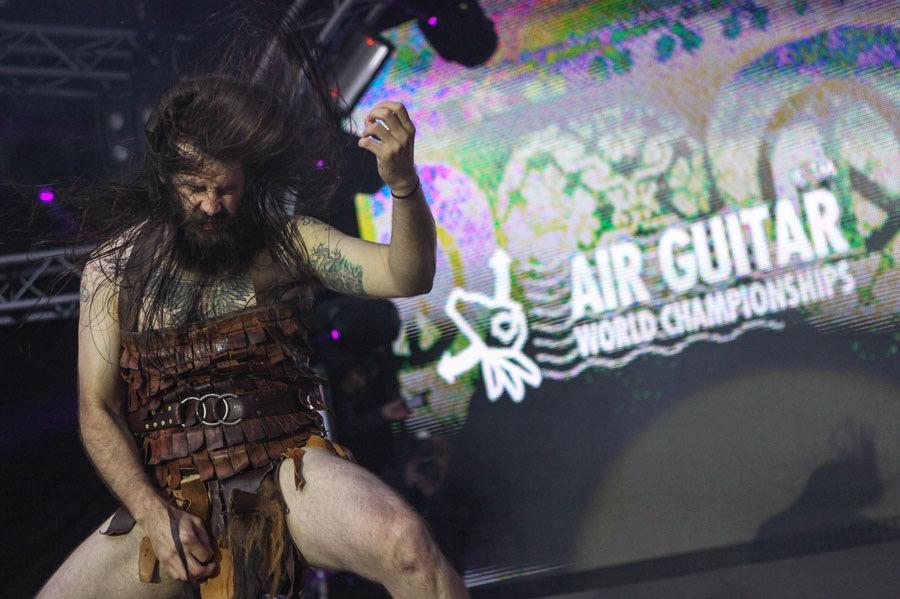 Justin Howard, USA
CHAMPION OF CHAMPIONS 2021
We offer our partners with memorable opportunities and guarantee unforgettable atmosphere.

Newsletter
Receive first-hand knowledge of what is hot by joining our mailing list!
You can unsubscribe at any time by clicking the link in the footer of our emails. For information about our privacy practices, please visit our website.