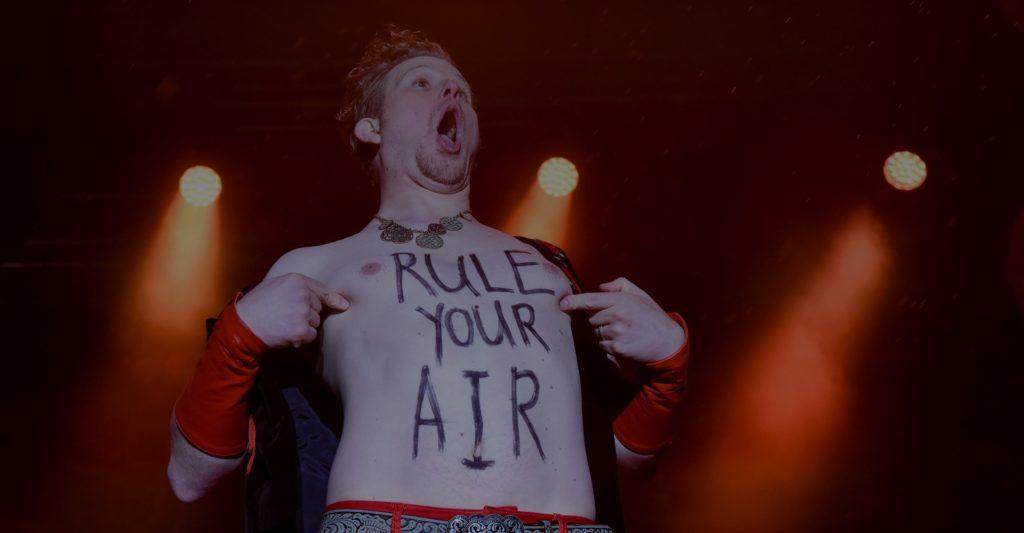 Media
Air Guitar World Championships
21.-23.8.2024 Oulu, Finland
PHOTOS AND VIDEOS Final 2023
Nanami "Seven Seas" Nagura (Japan) (Videolink)
Aapo "the Angus" Rautio (Finland)  (Video link)
Kirill "Guitarantula" Blumenkrats (France)  (Video link)
Photos and videos are available for media in media folder that is constantly updated. The photos from the final will be updated as soon as possible after the final has ended. The compilation video of the final will be available on Saturday 26th August, the latest at 12 PM. Photo credits: Roosa-Maria Kauppila/Oulu August Festivals. Video credits: Air Guitar World Championships.
INFO FOR MEDIA
PERFORMING ORDER IN WORLD FINAL AUGUST 25, 2023
⋅ ⋅ ⋅
AIR GUITAR WORLD CHAMPIONSHIPS FINAL RULES
⋅ ⋅ ⋅
⋅ ⋅ ⋅
DARK HORSES LISTED (in performance order)
Dark Horses qualifying round is held on the 24th of August, at 45 Special club. Eight contestants will be qualified to compete in the Air Guitar World Championships final on Friday 25th of August, along with the national champions and the reigning world champion.
⋅ ⋅ ⋅
World Final 2022
Pictures by Sirja Majaluoto
Pictures by Sirja Majaluoto.
We have a comprehensive archive of high-quality photo and video material from past decades. Please note that our materials are free to be used only for non-commercial web publications, and that the name of the photographer has to be mentioned. Permission has to be asked for commercial purposes and for print use. If you want material from previous years, please contact us.
Inquiries:
Pia Alatorvinen
Executive director, Oulu August Festival
pia@oulunjuhlaviikot.fi
p. +358 44 7232 676