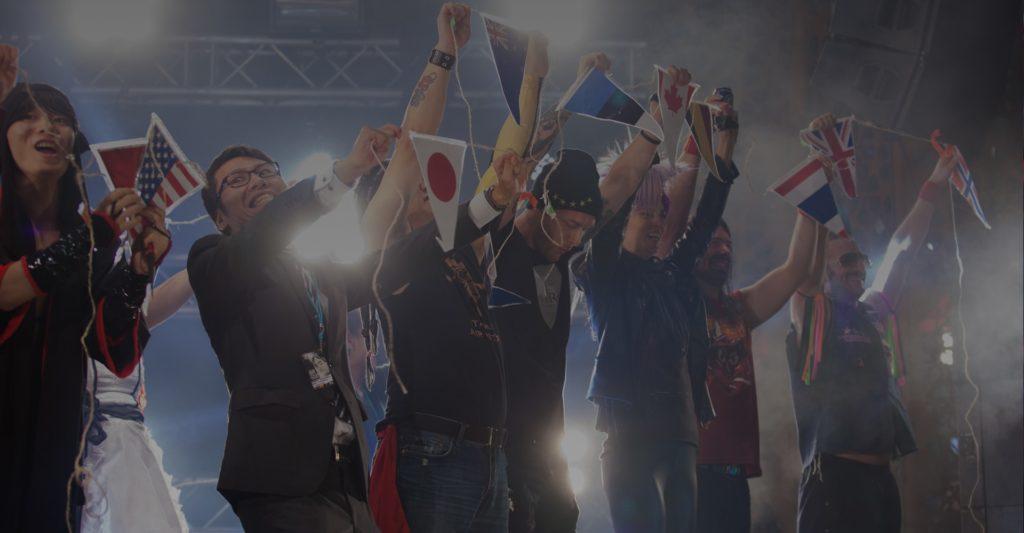 Kansalliset kisat
Air Guitar World Championships
21.-23.8.2024 Oulu, Finland
Rakkaudesta lajiin
Ilmakitaransoitto kilpailumielessä on lähes ympärivuotista toimintaa, ja kisaverkosto ulottuu usealle mantereelle.
Lisenssin alaisia osakilpailuja järjestetään yli kymmenessä maassa: kukin maa selvittää ilmakitaristiensa parhaimmiston omissa kansallisissa kisoissaan. Hallitsevan maailmanmestarin lisäksi vain kansalliset mestarit pääsevät suoraan MM-finaaliin.
Kansallisia kisoja järjestetään sekä harrastus- että bisnespohjalta, molemmissa tapauksissa rakkaudesta lajiin. Oulun päämajalta kisajärjestäjät saavat ohjausta sekä näkyvyyttä ja kontakteja.
Ilmakitaransoiton MM-kisat on kansainvälisesti rekisteröity tavaramerkki, ja sen alla operoiva verkosto toimii rauhanomaisen ideologian ja yhteisten sääntöjen mukaisesti.
Ota yhteyttä, mikäli olet kiinnostunut kisojen järjestämisestä tai yhteistyöstä kansallisten kisaorganisaatioiden kanssa.
Osakilpailumaat
Australia
Australia
Australia will be sending Billy Damage as their National Champion to Oulu this year! As per usual, we will also see some Aussies competing at Dark Horses, since Australia's official Dark Horse will be Jinja Assassin!
"Air Guitar Australia's mission is to form a community of amazing airheads and to find Australia's greatest Air Guitarist to send to Oulu to take on the world at the Air Guitar World Championships! We encourage all Aussies, new and old, from all walks of life, to take part, and we believe strongly in equality, diversity and a level playing field for all. The only thing we judge at Air Guitar Australia is how well you play your air guitar!"
Air Guitar Australia is sponsored by Signet
Check out Air Guitar Australia on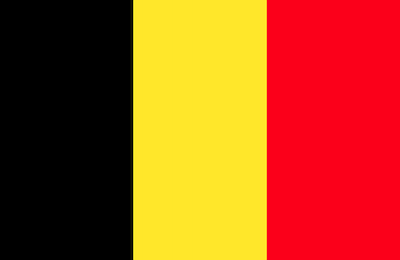 Belgium
Belgium
Get ready for Belgian spirit in August! July the 8th, Belgium chose Dirty Beaujolais as their National Champion 2023. He will be traveling to Oulu with Belgium's Dark Horse Airgus. This is the first time after 11 years Dirty Beaujolais and Airgus are back in Oulu together!
The Belgian Air Guitar federation has produced some incredible shows in some of the biggest festivals in the country that are still remembered.
Check out Air Guitar Belgium on

France
France
In 2022, France was the most represented country in the World Championships final, and even brought us the 2022 World Champion Kirill "Guitarantula" Blumenkrants. 
Once again this year the KIOSQN'ROCK festival in Mirande hosts the French Air Guitar Championships. The regional competitions have been held all over the country leading up to KIOSQN'ROCK. The French National Champion will be chosen on the last day of the festival, Saturday 5th of August and KNR wishes to send a French representative to Oulu.
Inquiries (in French) kiosqnrock@gmail.com
Check out Air Guitar France on

Germany
Germany
Germany has sent so many quality air guitarists to Oulu during the past decades. Who's coming this year?!
The German champion will be chosen on the 29th of July!
Check out Air Guitar Germany on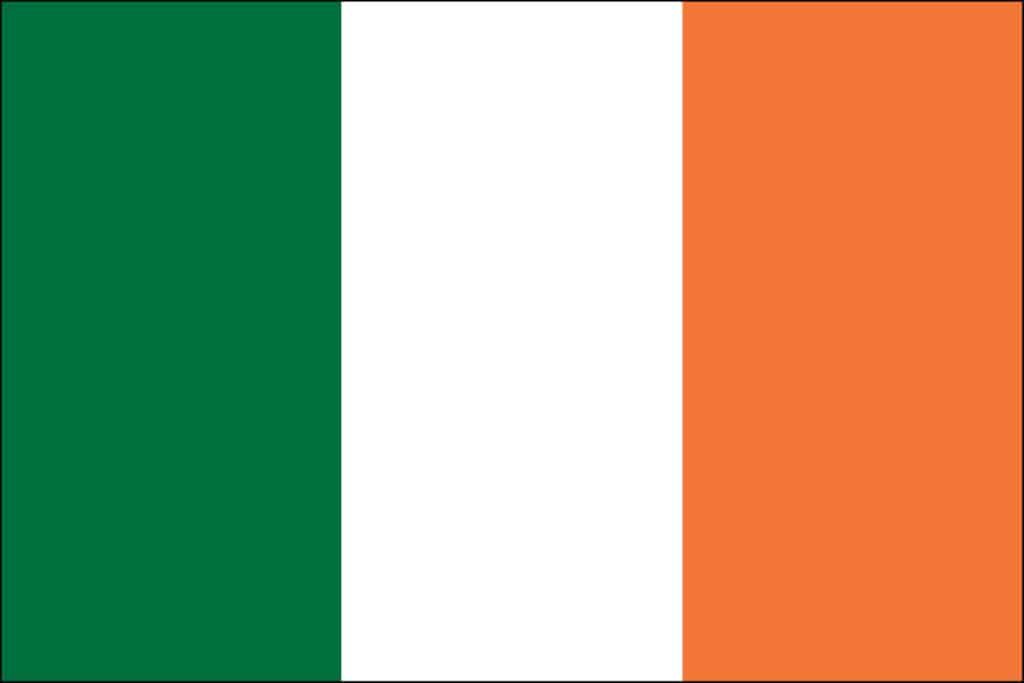 Ireland
Ireland
Ireland was welcomed as a part of the official Air Guitar network this year. The first official Irish Air Guitar Champion was chosen on the 27th of February in r.i.o.t pub in Dublin.
Ireland will be sending their champion Gergely "Gregorius" Szentesi to Oulu in August!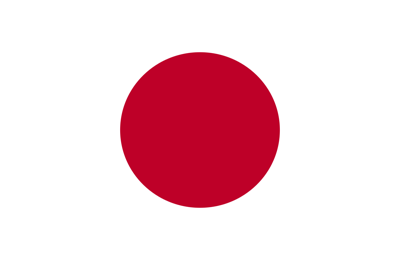 Japan
Japan
Japan is a strong Air Guitar nation with several world championship titles. This year the best of the Japanese air guitarists competed in Tokyo, Nagoya and Hioki. The Japanese National Champion was chosen on the 22nd of July in Hioki.
Japan will be sending a two-time Air Guitar World Champion Nanami "Seven Seas" Nagura to Oulu this year!
Check out Air Guitar Japan on

Sweden
Sweden
Sweden is sending their first official national champion to Oulu this year!
The Swedish Champion was crowned in Kiruna, Sweden at the Bishops Arms hotel, where the world's most northern national championships took place on the 29th of July.
The Swedish nationals are arranged by SWAG (Swedish Wilderness Air Guitar.)
Check out Air Guitar Sweden on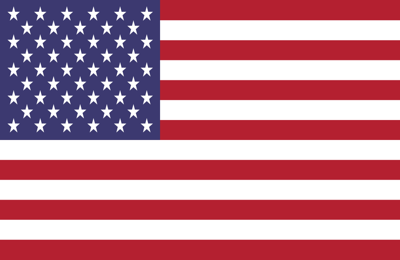 USA
USA
USA is a dedicated and active Air Guitar country, which holds the record of most World Championships won all time.
This year US Air Guitar chose their National Champion in Denver on the 15th of July, after having 20 regional contests all over the country.
They will be sending their 2023 national champion Matt "AIRistotle" Burns to Oulu in August! AIRistotle has two world champion, and five US champion titles in his back pocket already!
"US Air Guitar is devoted to taking our nation's unofficial pastime out of the bedroom and putting it up on the national and world stage. Since beginning in 2003, The US Air Guitar Championships have grown into a major national event with dozens of regional competitions leading up to the National Finals, which take place in a different city every year."
Check out US Air Guitar on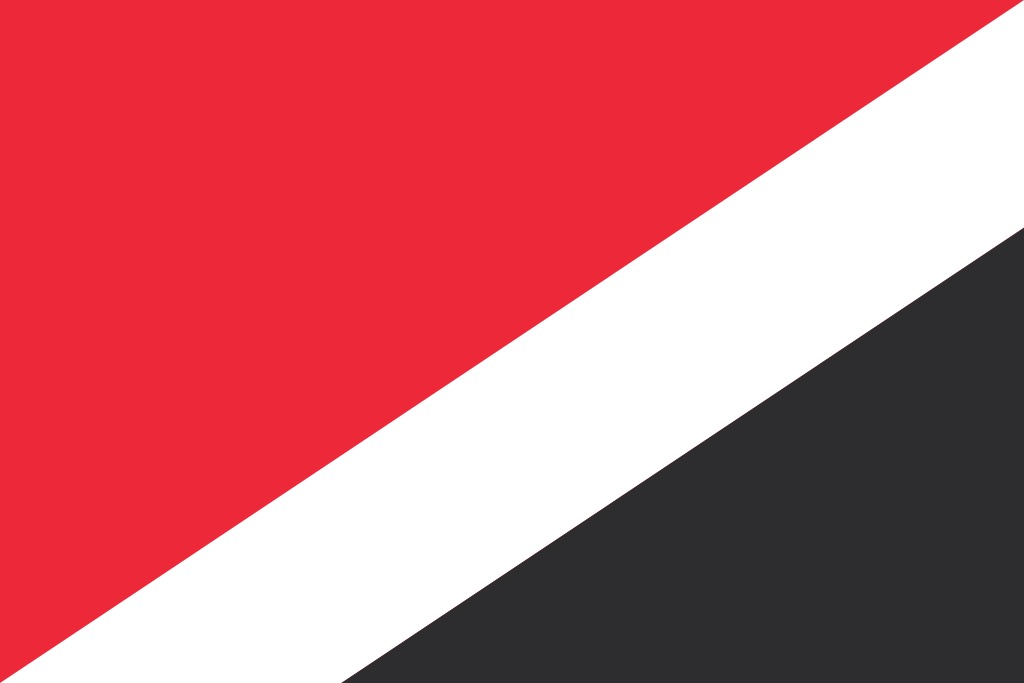 Sealand
Sealand
Sealand will be sending their first official National Champion to Oulu, after joining the official Air Guitar network this year!
Sealand's National Champion is Lloyd "Stonehenge" Weema, but will they send a Dark Horse as well?
Ota yhteyttä
"*" näyttää pakolliset kentät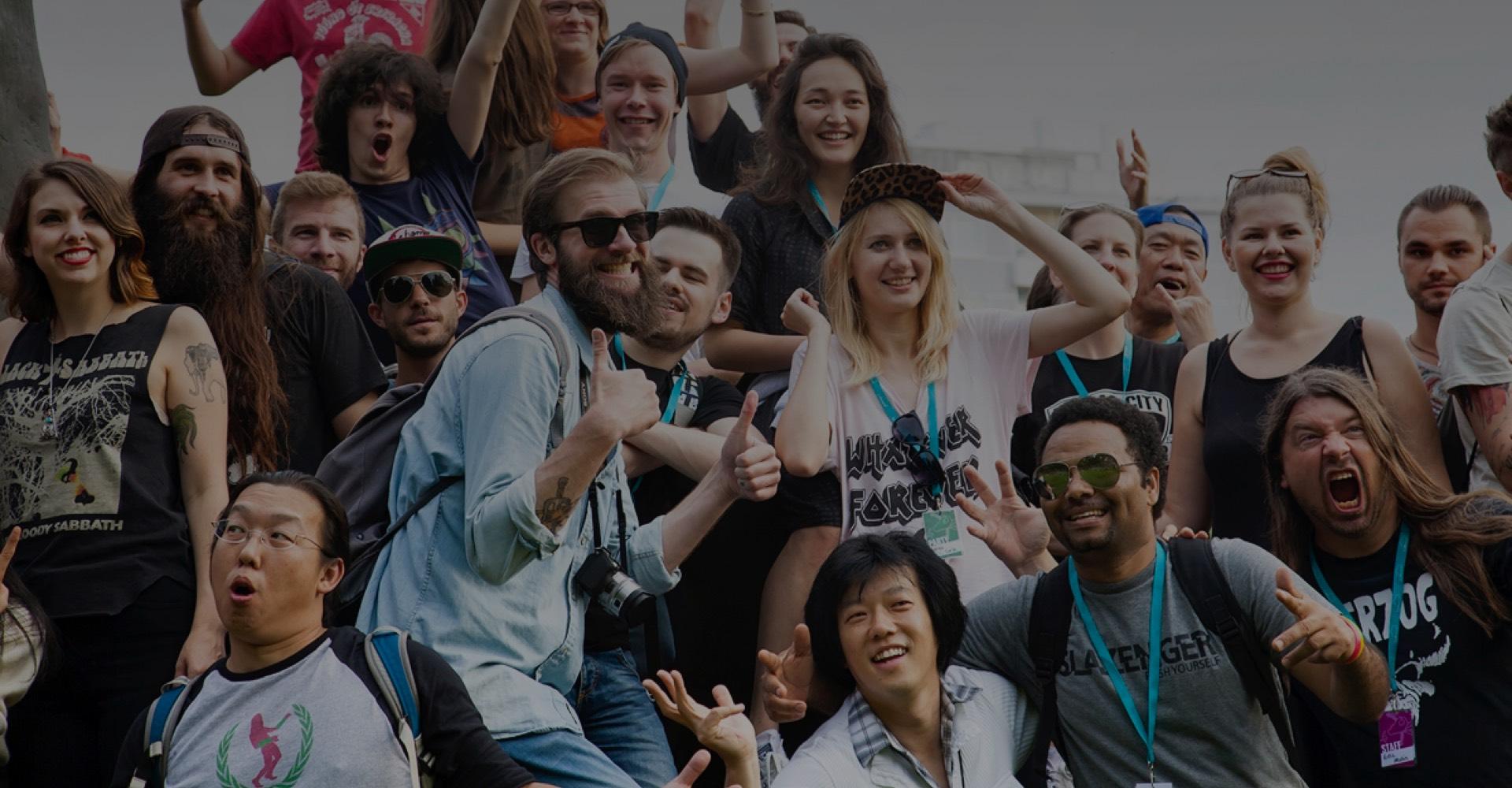 Match Made In Air?
Tarjoamme kumppaneillemme mieleenpainuvia mahdollisuuksia ja taatusti ikimuistoista tunnelmaa.