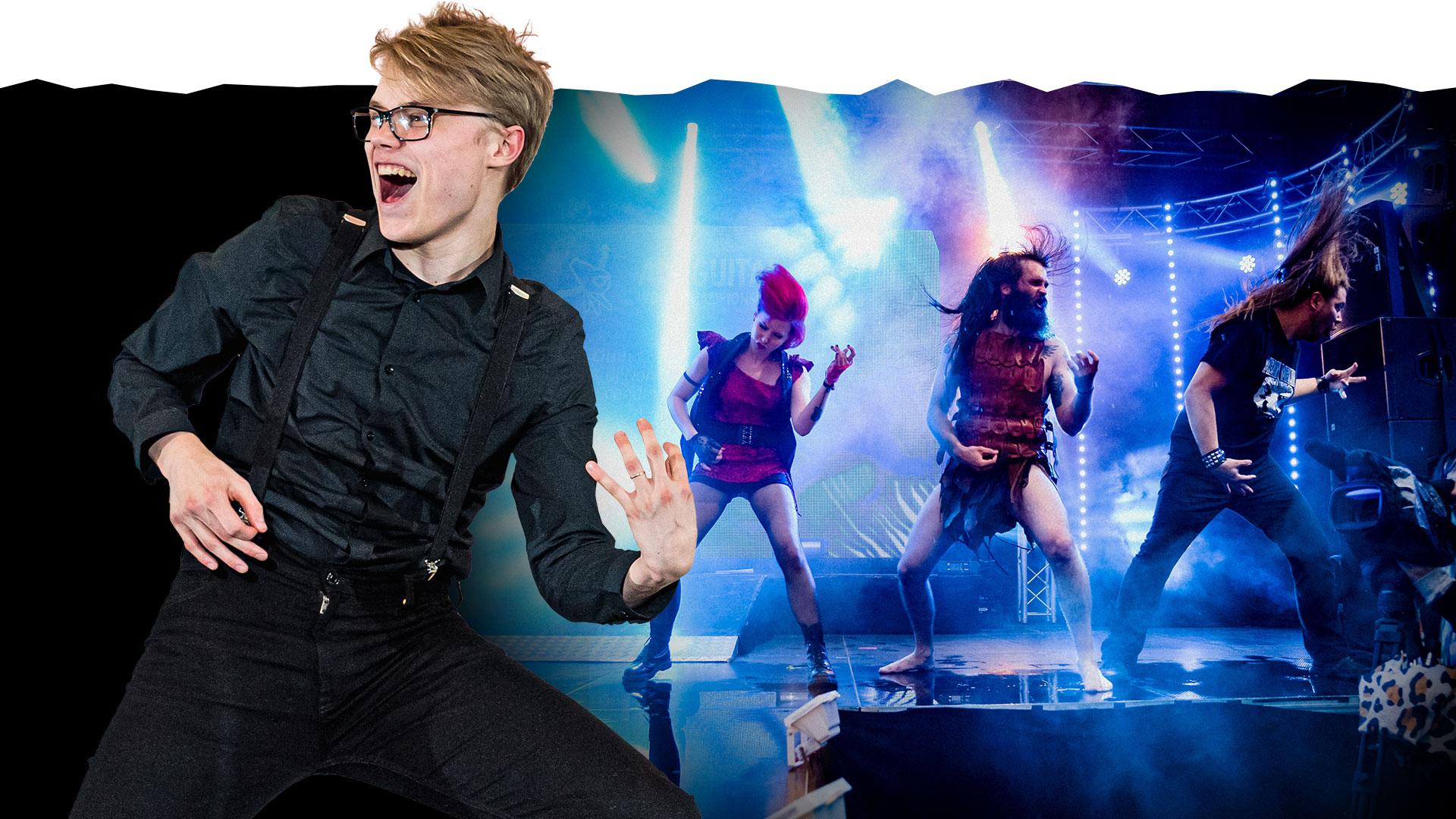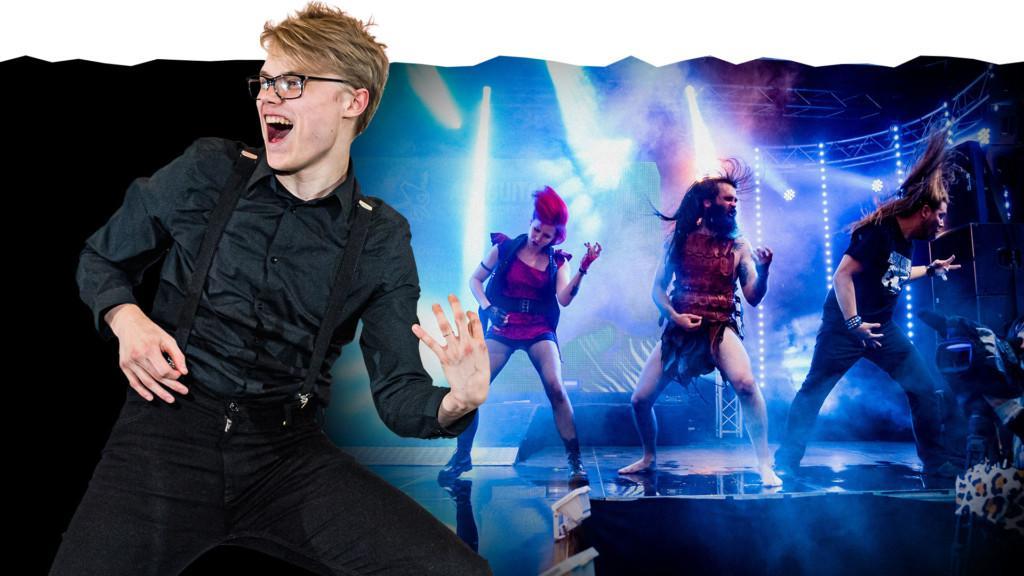 We have developed a new, virtual air guitar product together with the world's top air guitarists. Air Guitar Party at Home is a virtual party concept and a feel-good experience for groups of all sizes. In addition to learning air guitar moves under the guidance of Air Guitar World Champions, participants can build their own air guitar characters and arrange their own contest.
The masters of ceremony are the world champions Eric Mean Melin Melin, Justin Nordic Thunder Howard and Matt Airistotle Burns from the USA, Aline The Devil's Niece Westphal from Germany, and Finnish Aapo Rautio, who is known from Finland's Got Talent.
The Air Guitar Party at Home experience is a unique way to participate in a group activity that promotes acceptance, encourages play, and builds a level of confidence that will bring a breath of fresh air to any setting. It is suitable for all kinds of occasions from gatherings with friends or family to birthdays, student events and recreational days. You only need a computer or other smart device and an internet connection. Age recommendation is 10-years and older.
Gather your party gang and book a date in your calendar for this entertaining experience! Watch the trailer and buy Air Guitar Party at Home here: https://www.semilive.fi/events-and-tickets/air-guitar-party-at-home/.
Product development has been supported by Business Finland and the TechArt Project.